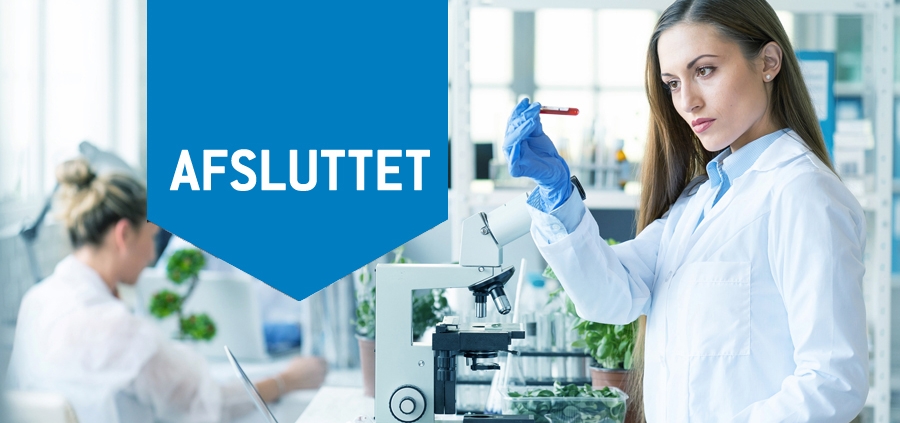 The Position:
Innovation Manager and/or Specialist
Confidential search
Are you able to tap into the food trends of tomorrow and develop products that sell?
The Company
International player in the category, based in the Southern Region of Jutland, with a solid track record and strong client portfolio in +40 markets.
Position:
This is a challenging and exciting role covering New Product Development, Innovation and general product management in one of the international, key players, within the industry. In particular this role involves developing market leading innovative food concepts within the category, in strong co-operation with our established client portfolio, as well as leveraging business develop-ment with new client prospects in the retail and foodservice segments world-wide.
You will be reporting to the commercial executive management and will be in charge of defining the innovative strategy and execution of our game-plan for product innovation with the customers. You will review the current portfolio and seek optimization as well as defining what NPD projects to prioritize and which to terminate going forward, in alignment with the involving Board of Innovation and stakeholders.
The role requires an experienced candidate profile with strong business acumen and ideally a food science/culinary background backed by excellent project management skills. A passion and strive for scalable product development and execution. People management skills is desirable, but not a must, most important is the passion for innovation and product management leading to increased volume and revenue. The successful candidate will be motivated to take lead and drive development all across the lines of customers, suppliers, colleagues and cross functional managers securing process and structure from concept to launch.
Key responsibilities include:
Revising and updating our current stage-gate process and model
Leading the product development process for the organisation by driving the process from the initial concept phase right through to launch for all segments
Managing the strategic pipeline of work for future Product Development projects through the Board of Innovation
Supporting the product development strategy to ensure its alignment with business development plans in conjunction with the sales team
Responsible for driving pilot products through the NPD process
Supporting on innovation and product development to sales team and directly to customers aligned with sales
Ensuring that new product specifications and product quality are in line with the customer's requirements
Identifying new food trends and benchmarking against competitor products.
Liaising with internal functions such as sales, marketing, quality and production
Making presentations to stakeholders internally and customers externally
Management of self-propelled product management team
Qualifications, Skills and Experience:
Min. 5+ Years' experience in a Product Development/ Innovation /R&D position within the food industry.
Degree in Food Science or culinary discipline is a plus
Proven ability to lead product development projects and deliver on time and within budget
Passion for product innovation and optimization
Proven track record of working with international customers securing scalable product innovation from concept to launch
Excellent communication and presentation skills
Excellent stakeholder management knowledge and a passion for involvement
The candidate
To be relevant as our candidate we are looking for someone who has extensive previous experience as an NPD Specialist and Manager or senior NPD/ Innovation Manager / R&D Product Development Technologist and who is ready to take the next step. It would be great if you can demonstrate the scaling up process from trial to a commercial manufacturing operation.
Experience of working in a commercial food manufacturing environment would be ideal, as would being able to demonstrate experience in building successful international retailer and foodservice project development partnerships.
Strong communication skills with the ability to build relationships with key stakeholders quickly. A strong "can-do/ hands-on" approach and a balanced mindset between the passion for creating great food products and a business mindset that secures the development of concepts that increase turnover and revenue.
Language
Business level English verbal and written is a must, other languages a plus.
Educational background
What matters mostly is your track record over the last 5-10 years, if that proves relevant, your educational background is of less importance. However, we see the ideal candidate having a Food Science or Food Technology Degree or similar, combined with a strong experience of product & process development.
IT
Experienced user of Microsoft Office i.e. excel and PowerPoint
Travel
A maximum of 25 days planned in advance
Contact
All contacts will be handled with confidentiality
Contact:
ALR CONSULTING
Allan Rønsholt – Business Manager
ronsholt@alrconsulting.dk
+45 2279 8098
https://www.alrconsulting.dk/wp-content/uploads/2020/10/ALR_case_InnovationManager_900x450_afs.jpg
425
900
Jurgen
https://www.alrconsulting.dk/wp-content/uploads/2019/09/alr_logo-320x147.png
Jurgen
2020-10-12 09:28:50
2021-03-19 16:11:07
Innovation Manager