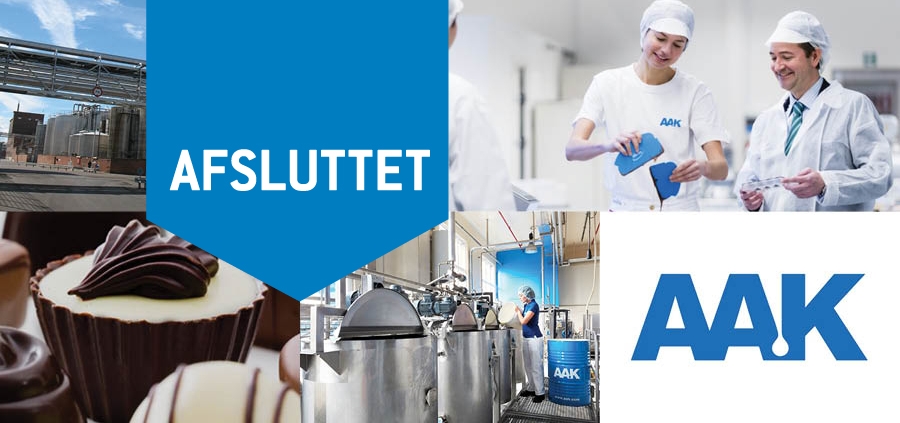 The company:
AAK is one of the world's leading producers of vegetable oils and speciality fats, that are used in everything from creams to infant nutrition. At AAK-s production site in Aarhus, we specialize in the production of oils and fats for the chocolate and confectionery industries.
We produce and sell our products business-to-business exclusively. Our Customer references span from small, local manufacturers to large, global companies within our different markets. AAK Denmark A/S is centrally located on the south harbor in Aarhus, and today we have approximately 240 competent and motivated employees. We focus greatly on safety, as well as showing he right safety-measures. Being a part of maintaining the safety culture is a very important part of our daily work and routine.
We develop and provide value-adding vegetable oil solutions in close collaboration with our customers, enabling them to achieve long lasting business results.
We do so through our in-depth expertise in oils & fats within food applications, working with a wide range of raw materials and broad process capabilities.
Through our unique co-development approach, we bring together our customers' skills and know-how with our capabilities and mindset. By doing so, we solve customer specific needs across many industries – Chocolate & Confectionery, Bakery, Dairy, Special Nutrition, Foodservice, Personal Care, and more.
The position:
HR Specialist.
Do you have a broad HR admin profile?
Are you firmly grounded in system- and process competencies?
We are looking for a professional, strong and experienced HR Specialist with experience from international production environments. You focus on structure, processes and IT tools, which can contribute to the development and execution of our admin, development & recruitment efforts. You will become part of an exciting development process in a global corporation, which is one of the industry's most significant players.
The position:
With reference to the Head of HR, you are given the responsibility to build and further develop our plans and efforts within HRM systems as well as data management and extraction.
You will be responsible for introducing and implementing Cornerstone (AAK People), Mercer, Tableau and other relevant HR IT tools as well as working extensively with job profiles, job descriptions, revising employment contracts, employee handbook and policies etc.
You have solid experience with processes and best practice in recruitment and onboarding, which takes place across our sites inland and abroad. You have extensive experience with recruitment processes and manage them independently.
It is crucial you possess a strong business understanding and your passion for HR is driven by the needs and values of the business.
It is a small and operational HR team, which must be able to execute at all levels within the entire group.
Responsibilities:
Participate in the development and planning of HR tasks in general and in the areas of responsibility as well as reporting
Introducing, incorporating and supporting the users with Cornerstone, Mercer, Tableau and other HRM IT tools into the organization
Subject Matter Expert regionally on eg recruitment or other areas of the HR lifecycle
Contribute with job descriptions/profiles, contracts and policies as well as updating the employee handbook
Recruitment excellence: Recruitment and introduction/onboarding
Organizing and evt. conducting internal trainings
Assist in designing and updating GDPR processes
Back-up of monthly reports to managers, social security etc.
The candidate:
Systematic, structured and business-oriented – focus on execution and outcome
There are many ways into this role. Your background may be a relevant mercantile education such as cand.merc., HD-O or equivalent, but most important is your "toolbox", experiences from a similar role in an international production company and not least your personality.
You can balance the "thinker and doer" – in other words, you like to create structures and processes, most often based on IT tools and to execute and create results in the business. You manage to convert the strategic vision for HR into concrete efforts with structure and action which create results and work in practice.
Furthermore, you are a role model for the values, the good colleague and collaboration across the organization. You are a team player and ensure everyone, as a team, reach our goals.
You are based on the site in Aarhus with a few travel days per year. You speak and write Danish and English on a professional level. In addition, you are a seasoned SAP and Microsoft Office user. You are offered a challenging position in a globally oriented corporation with high ambitions. You will become part of a dedicated team with an open and positive attitude.
Contact
All inquiries are handled confidentially. Apply for the job here:
ALR Consulting
Allan Rønsholt – Business Partner
+45 2279 8098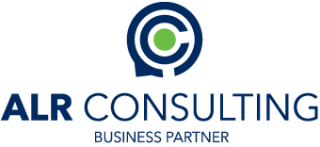 https://www.alrconsulting.dk/wp-content/uploads/2020/03/ALR_AAK_top_900x450_afs.jpg
425
900
Jurgen
https://www.alrconsulting.dk/wp-content/uploads/2019/09/alr_logo-320x147.png
Jurgen
2020-03-04 19:05:01
2021-03-19 16:12:04
HR Specialist AAK