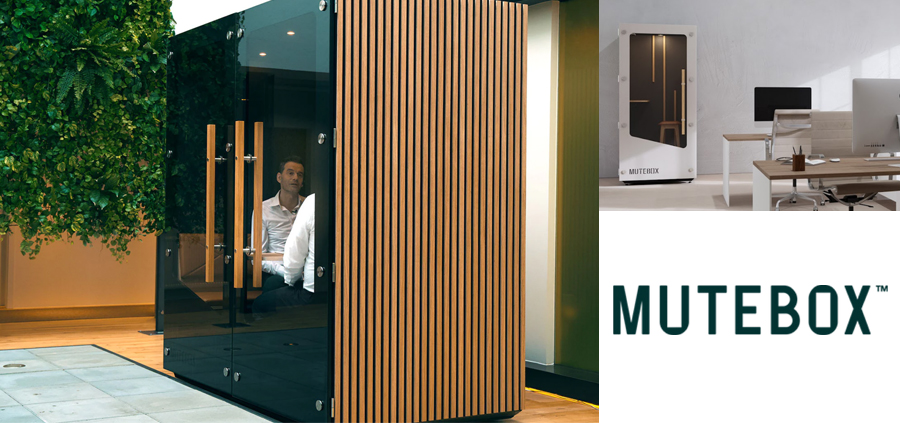 Interior design/ tech – Commercial Market Strategy – Execution
The Company
MuteBox is a Danish design company based in Vejle providing high-quality meeting rooms and phone booths for open office spaces. We design sustainable, flexible, and space-saving solutions focusing on acoustic optimization and employee satisfaction.
As we continue to expand our operations into new markets, we are seeking a driven and visionary Key Account Manager to spearhead our entry into Northern Germany. If you thrive on building something from scratch, fostering relationships, and driving growth, this is an exciting opportunity for you to make a significant impact.
The position:" Key Account Manager, Northern Germany"
As the Key Account Manager for New Market Development in Northern Germany, you will be at the forefront of establishing our presence in this region. Your mission will be to identify, engage, and nurture key clients, setting the stage for successful business partnerships. This role requires strategic thinking, adaptability, and an entrepreneurial spirit to navigate uncharted territory.
Key responsibilities include:
Market Strategy: Execute a market entry strategy for Northern Germany, including identifying the right distributor, retailers, dealers and architects
Business Development: Identify and engage key stakeholders and decision-makers within prospective distributors. Nurture relationships to understand their unique challenges and position our solutions effectively.
Relationship Building: Cultivate strong, long-lasting relationships with clients, serving as their trusted advisor throughout their journey with MuteBox.
New Business Acquisition: Drive new business acquisition efforts through proactive outreach, networking, and strategic lead generation.
Sales Performance: Set and achieve sales targets, regularly reviewing progress and, adjusting strategies as needed.
Collaboration: Work closely with the internal team in Denmark to align efforts, leveraging marketing, operations, and product support to ensure a seamless client experience.
Market Insights: Stay up to date with industry trends, competitive landscape, and market developments to inform decision-making and remain a trusted industry resource.
Qualifications, Skills, and Experience:
Experience: Proven track record in key account management, business development, or sales roles.
Market Expertise: Familiarity with the Northern German market, including an understanding of industry trends, client needs, and competitive landscape.
Strategic Mindset: Ability to think strategically and develop actionable plans to enter a new market and drive growth.
Relationship Skills: Outstanding interpersonal and communication skills to establish rapport with clients and internal teams.
Autonomous Drive: Self-motivated and comfortable working independently to pioneer new market initiatives.
Results-Oriented: Demonstrated ability to meet and exceed sales targets and objectives.
Language Skills: Fluent in both German and English, both written and spoken.
Mobility: Willingness to travel within Germany to meet clients and prospects.
The candidate
As our new Key Account Manager, Northern Germany you have the right commercial approach towards different distribution channels, you tend to think things " a little different", you like to play a part in both the commercial planning as well as the execution. You thrive in introducing high-end design solutions to new clients and dealers on the German market and you know how to create results over time. You have proven yourself in a similar role – not necessarily in interior design but with similar market/product complexity. You hold strong communication skills with the ability to build relationships with key stakeholders quickly. A strong "can-do/ hands-on" approach and the ability to plan, execute and report the right activities on a weekly basis to create performance.
You will join a small and dynamic team and have the chance to leave a lasting mark on our market expansion journey. If you're a passionate professional who thrives on creating opportunities, fostering connections, and driving growth this is the perfect opportunity for you. Be part of our journey as we bring phone booth and meeting room excellence to Northern Germany.
Language
German as well as business English, verbal and written.
Educational background
What matters mostly is your track record over the last 3-6 years, if that proves relevant, your educational background is of less importance.
IT
Experienced user of Microsoft Office i.e., excel and PowerPoint
Overnight travelling
A maximum of 20-25 days planned.
Compensation package, and benefits:
We offer a competitive compensation package including a base salary, performance-based bonuses, and benefits such as health coverage, home Wi-Fi, laptop, cellphone etc.
Contact
All contacts will be handled with confidentiality.
https://www.alrconsulting.dk/wp-content/uploads/2023/09/ALR_Mutebox_900x423.jpg
423
900
Jurgen
https://www.alrconsulting.dk/wp-content/uploads/2019/09/alr_logo-320x147.png
Jurgen
2023-09-07 14:46:22
2023-09-07 16:45:55
Key Account Manager, Germany