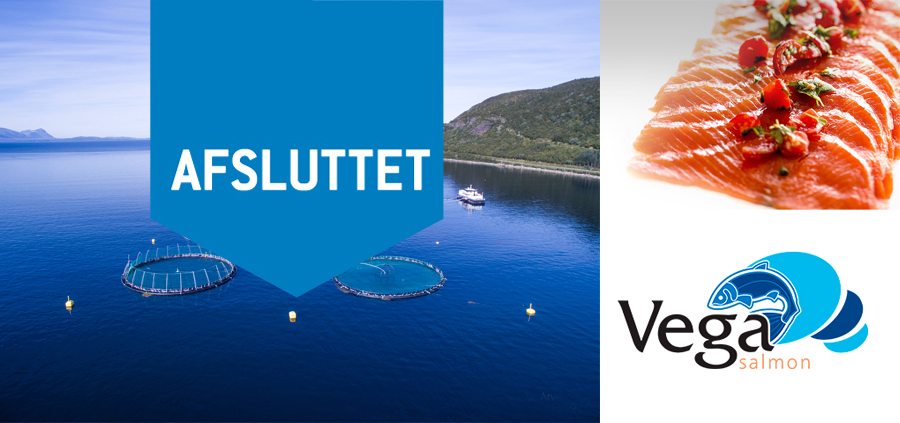 The Company
Vega Salmon was established in 2004. Back then, the fish processing industry was mostly competing on price, and cost cutting was the name of the game. Quality, food safety and sustainability were buzzwords, which seldom made it to the cooling disks, as price concerns dominated.
We quickly realised that the game needed to change. Consumers were becoming more demanding about quality and food safety, and the world needed a gentler way to produce food. So, we set out to find a way to deliver better quality in a sustainable way while maintaining competitive cost levels.
The answer was to combine the latest technology with lean production principles. We designed a unique, new processing facility in Handewitt, Germany, which was to become one of the most advanced fish processing factories in the world.
Hands-on – Leadership – Optimization – Digitalization – Development
A challenge for the structured people manager able to; identify the low hanging fruits, set the direction for optimization and reach "next level" supply chain together with the team.
Do you have a solid track record from complex FMCG/Food Supply Chain Management, and do you find your motivation in leading and improving results through your team?
At Vega Salmon you will be leading your team and be a part of the Leadership Team with the ambition to further enhance the Vega Salmon competitive advantages in the market of highly processed Salmon products to customers and consumers all over the world.
In this position you will report directly to the CEO and as part of your launch and successful transition into the company, and over time, into the role as COO, a tailormade Onboarding program, designed for you, will be provided.
Your initial organizational focus will be the Procurement (indirect), Planning, Logistics and Warehouse departments, that will benefit from your ability to support in the day-to-day operation while identifying areas of optimization of workflows, structures, and processes.
Your initiatives and leadership style will ensure that your departments and colleagues are on top of the short and midterm tasks and KPI´s, in good cross functional co-operation with internal and external stakeholders. Furthermore, you will ensure the development of functional and personal skills in the teams in line with the Vega Salmon organizational culture and individual development plans.
Essential duties and responsibilities
Be a role model in projecting and applying the Vega Salmon management & leadership approach and always promote teamwork. Leading, inspiring, and developing your team of, initially, 6 in the office and 20+ Blue Collar in the warehouse, (depending on season) is of high priority.
Analyse the corporate supply chain and value streams for short and long-term improvement initiatives.
Implement new effective and efficient processes and optimization initiatives in the supply chain.
Developing a plan to go from transactional purchase to procurement strategy, meanwhile, initially, also supporting hands-on in creating structured negotiations of contracts with current suppliers of non-raw materials, logistics, warehousing etc.
Participate in developing and managing budgeted resources and assets.
Assure compliance with federal, state, and local government rules and regulations as well as performance requirements with a high focus on QA programs.
Be a proactive member of the leadership/management team.
Develop team-building strategies and cohesiveness among all team members.
Liaison with other departments to develop processes and solve inter-department opportunities.
Develop the appropriate performance measurements for department through reviews, coaching, and other forms of feedback.
Manages the departmental budget and controls expenses effectively.
Demonstrate flexibility in satisfying customer demands.
Ability to influence with peers, subordinates, management, cross-functionally.
Ability to grasp processes quickly and work on the right things at the right time.
Results and deliveries
Lower working capital in the supply chain.
Cost optimization through annual agreement and framework agreements with suppliers.
Create an integrated supply chain with optimized processes.
Supervisory Responsibilities
Directly supervises and inspires team members in Purchasing, Planning, Logistics and Warehouse departments. Carries out supervisory responsibilities in accordance with the organization's policies and applicable laws.
Qualifications
The requirements listed below are representative of the qualifications necessary to successfully perform the job.
Education and Experience:
Required:
Bachelor's degree from an accredited college or university in a related field.
Minimum of five years related experience also leader-to-leader management.
Preferred:
Prior experience in the food industry.
Bilingual in German and English.
B. Certificates, Licenses, Registrations or Other Requirements:
HACCP certification preferred.
Other Knowledge, Skills or Abilities Required:
Solid in the use of Office 365, Navision, SAP and/or other
Analytical, structured, and fact-based approach.
Ability to deliver and communicate presentations/ cases etc. effectively before groups of customers or employees etc.
Must be able to understand department financials & statistics.
Must demonstrate high level of teamwork and assisting team with workload when necessary.
Candidate profile
Professional background and experience from having worked with complex Supply Chain Management within the food manufacturing industry over several years and ideally, also focusing on purchasing of supplies to the production.
You work in a structured manner with a good overview and with the ability to find improvements externally with your suppliers and internally across the production site.
You master the English language in all disciplines, read, write and verbal as well as German.
Prior teams describe you as a team-player, a motivational and well-liked leader, and strong communicator.
A "getting things done" attitude combined with a good sense of humour.
Location and travelling
Flexible place of residence within daily driving range to Handewitt, Germany.
Visits at preferred suppliers and relevant trade fairs.
Culture
The culture is multinational with English as the company language. The Leadership style is modern, respectful, direct, unformal and with a good sense of humour. Improvements are typically found in dialogue by talking with colleagues and partners. We work together and base our corporation on trust.
Base
Primary place of work will be the production site in Handewitt, Germany and with a strong link to the HQ in Kolding, Denmark.
Travel
A maximum of 25 days
Contact:
ALR CONSULTING
Allan Rønsholt – Business Manager
ronsholt@alrconsulting.dk
+45 2279 8098
https://www.alrconsulting.dk/wp-content/uploads/2022/08/Vega_Supply_Chain900x423_afs.jpg
423
900
Jurgen
https://www.alrconsulting.dk/wp-content/uploads/2019/09/alr_logo-320x147.png
Jurgen
2022-08-03 08:08:41
2023-09-07 14:41:19
Senior Supply Chain Manager for Vega Salmon